Honoring Jim Edgar: A Named Star in Draco | International Star Registry
Modified: July 1, 2023     Author: International Star Registry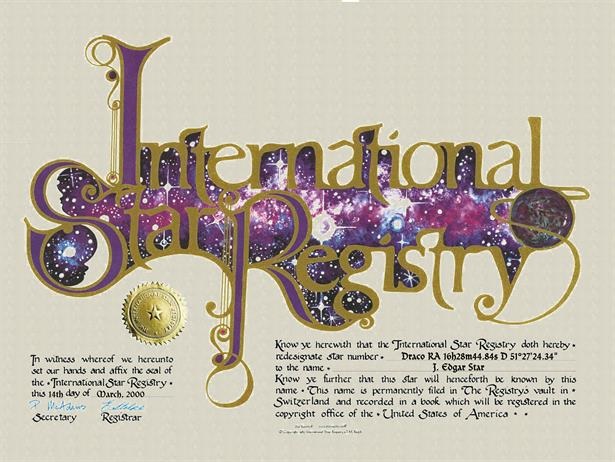 Jim Edgar was the Governor of Illinois from 1991 to 1999. Born on July 22, 1946, in Vinita, Oklahoma, he grew up in Charleston, Illinois, where he attended Eastern Illinois University, earning a degree in history. After graduation, Edgar worked as a legislative aide and as a public affairs coordinator for the Illinois Consolidated Telephone Company. In 1976, he was elected to the Illinois House of Representatives and later served as Illinois Secretary of State before being elected Governor in 1990. 
During his tenure as Governor, Jim Edgar was known for his bipartisan approach to governance, working with both Republicans and Democrats to improve the state's infrastructure, increase funding for education, and implement welfare reform. He also focused on environmental issues, creating a state-funded recycling program and promoting renewable energy sources. 
One unique aspect of Jim Edgar's legacy is the fact that someone recorded a star name after him as a gift from the International Star Registry. The star, named J. Edgar Star, was recorded on March 14, 2000, and is in the constellation Draco at coordinates RA 16h 28m 44.84s and D 51° 27′ 24.34″. Draco is a constellation visible in the northern hemisphere and contains many interesting astronomical objects, including the famous double star Alrakis, also known as the "Dragon's Eye." 
Astronomy and astrology have always held a fascination for humans, and the International Star Registry provides a unique opportunity to record a star name and give it as a gift to a loved one. The process is simple, and buyers can choose from a range of star packages that include personalized certificates, celestial maps, and even a framed photo of the star. Names can be chosen in honor of loved ones, special occasions, or even as a memorial for a deceased loved one. 
References: 
"Jim Edgar – Illinois Governors." Illinois State Museum,

https://www.illinoisstatemuseum.org

 

"Draco Constellation: Facts About the Dragon." Space.com,

https://www.space.com

.

 

"Name a Star – Buy a Star Package with International Star Registry." International Star Registry,

https://www.starregistry.com/

.
FAQ 
Q. How can I
name a star
for a loved one?
A. If you want to name a star for a loved one, the process is simple. All you have to do is select a star package that suits your needs and provide the name of the person you want to name the star after. You can also add a personal message, choose a constellation, and select a date for the star's naming. Once you complete the process, you'll receive a star certificate, a star map, and other commemorative items that you can keep as a memento of the occasion.
Q. Where is Governor Edgar's star located?
A. Governor Edgar's star is located in the constellation Draco. Draco is the constellation most visible from the Northern Hemisphere.
In conclusion, Jim Edgar's record as Governor of Illinois was marked by his commitment to bipartisan cooperation and his focus on improving the lives of Illinois citizens through education, infrastructure, and environmental initiatives. His legacy is further enhanced by the unique gift of having a star named after him. The International Star Registry provides a one-of-a-kind gift that can be used for any occasion, allowing people to give a special gift that will last for generations.