Alex Trebek, A Beloved Game Show Icon (1940 - 2020) has a Star Named
Modified: July 1, 2023     Author: International Star Registry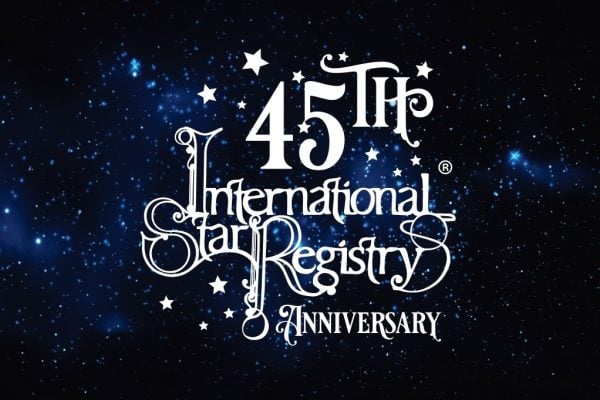 Alex Trebek, a true legend in the world of game shows. Alex passed away on November 8, 2020, at the age of 80, surrounded by his loving family and friends. His departure marks the end of an era and leaves a void that will be felt by millions of fans worldwide.  Born on July 22, 1940, in Sudbury, Ontario, Canada, George Alexander Trebek was a beacon of knowledge and charm. For over three decades, he graced our television screens as the esteemed host of the popular trivia show, Jeopardy! Alex's quick wit, intelligence, and unwavering professionalism endeared him to viewers of all ages. He became a familiar face in households across America and beyond, earning the admiration and respect of countless fans.  During his remarkable tenure as the host of Jeopardy! Alex Trebek became an iconic figure, setting a Guinness World Record for hosting the most episodes of a single game show. His remarkable achievement of over 8,200 episodes was a testament to his dedication and passion for his craft. Alex's warm and reassuring presence made contestants feel at ease while captivating audiences with his signature delivery and the tantalizingly challenging clues. 
As a dedicated philanthropist, Alex Trebek used his platform to support various charitable causes. He generously donated his time and resources to organizations such as World Vision, the National Geographic Society, and the USO, making a positive impact on the lives of many. He was a true humanitarian, and his compassion extended far beyond the television screen.  In honor of him, someone close to Alex named a star through the International Star Registry as a heartfelt gift. The star, officially recorded as "Alex Trebek" in the constellation Ursa Major, holds the coordinates RA 11h 22m 22.88s D 59° 23′ 4.72″. Ursa Major, also known as the Great Bear, is one of the most prominent constellations visible in the northern hemisphere. Its iconic shape has captivated stargazers for centuries and holds significant cultural and historical value. 
The International Star Registry offers a unique opportunity to record a star name as a lasting tribute and a meaningful memorial gift idea. In times of bereavement, finding solace in the vastness of the night sky can provide a sense of comfort and connection. By purchasing a star package from the International Star Registry, one can honor the memory of a loved one, like Alex Trebek, with a celestial memorial that will shine brightly for generations to come.  The International Star Registry understands the importance of preserving the memory of our loved ones and offers a range of options to personalize the star package. From selecting specific constellations to customizing certificates, their services provide a unique and cherished way to pay tribute and offer condolences. The ability to name a star and create a memorial that transcends time and space is truly extraordinary. 
In conclusion, the International Star Registry offers an unparalleled memorial gift option for those grieving the loss of a loved one. By naming a star, we create a lasting tribute that connects the earthly realm with the celestial. In the vast expanse of the night sky, the memory of our loved ones will forever twinkle, reminding us that they are forever watching over us. The International Star Registry provides a meaningful and personalized way to honor their memory, allowing us to find solace in the beauty and wonder of the universe. 
Rest in peace, Alex Trebek. Your star will forever shine brightly, illuminating our lives with your remarkable legacy. 
References: