Regis Philbin (August 25, 1931 - July 24, 2020) Has a Star Named
Modified: July 1, 2023     Author: International Star Registry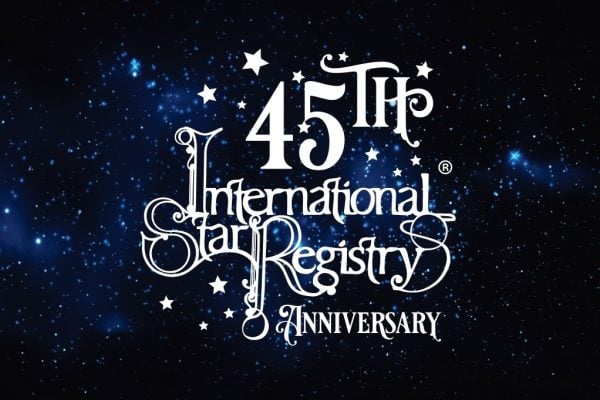 Regis Philbin, beloved television personality and iconic host, passed away on July 24, 2020, leaving behind a profound legacy in the world of entertainment. Born on August 25, 1931, Regis Francis Xavier Philbin was known for his charisma, wit, and unmatched ability to engage audiences throughout his illustrious career. During his lifetime, Regis Philbin captivated viewers with his warm and infectious personality. He first rose to prominence as the host of "The Regis Philbin Show," a late-night talk show that displayed his unique ability to connect with guests and viewers alike. However, it was his role as the host of the popular morning talk show, "Live! with Regis and Kathie Lee," and later "Live! with Regis and Kelly," that solidified his place in television history.  One other item that secures his place in history, is the star named after him through International Star Registry. 
Regis Philbin's 23-year tenure on "Live!" was a testament to his incredible work ethic and enduring appeal. His chemistry with co-hosts Kathie Lee Gifford and Kelly Ripa was palpable, making the show a daily must-watch for millions of viewers. Regis' quick wit, genuine curiosity, and ability to make anyone feel at ease contributed to the show's immense success. His trademark catchphrases, such as "Is that your final answer?" from the game show "Who Wants to Be a Millionaire," became part of pop culture, further solidifying his status as an iconic television personality. 
Beyond his hosting prowess, Regis Philbin was a versatile entertainer who dabbled in acting and singing. He appeared in various television shows and films, including "How I Met Your Mother," "Seinfeld," and "Miss Congeniality 2: Armed and Fabulous." He also released several albums, showcasing his smooth baritone voice and love for traditional pop music.  Regis Philbin's impact on the television industry earned him numerous accolades and recognition. He received multiple Daytime Emmy Awards throughout his career and was honored with a star on the Hollywood Walk of Fame. His contributions to the entertainment world will forever be remembered.   On a personal note, Regis Philbin was a devoted family man. He shared his life with his beloved wife, Joy Philbin, whom he married in 1970. Together, they raised two daughters, Joanna and J.J. Philbin, both of whom have pursued careers in the entertainment industry. Regis' genuine love for his family was evident, and he often spoke fondly of them during interviews and public appearances. 
Among his personal accolades he was honored with the recording of a star with his name in the Virgo constellation as a gift from someone through International Star Registry.  Star Registry allows individuals to name a star in honor of a loved one, creating a lasting tribute in the night sky. The star named after Regis Philbin, Virgo RA 15h 4m 0.00s D 03° 0′ 0.00″, holds significance within the constellation of Virgo as he is in good company with these other famous star recipients: Joseph Mark Trohman, Melvin Gregg, Nick Vallelonga, Raul Castillo, and Rodrigo Sorogoyen.
In astrology, Virgo is associated with meticulousness, analytical thinking, and a desire for perfection. This celestial dedication to Regis Philbin reflects his own attention to detail and commitment to excellence throughout his career. 
International Star Registry provides a unique and poignant way to remember and pay tribute to those who have passed. Offering various packages to buy a star, the organization enables individuals to create a lasting memorial gift idea. This memorial gift can serve as a source of comfort and solace for those grieving, providing a tangible connection to their loved ones through the vastness of the universe.   If your friend or loved one is cremated, recording a star in their name would be a fitting and symbolic tribute. The star, shining brightly amidst the cosmic expanse, would serve as a constant reminder of his enduring spirit and the light he brought into the lives of so many. 
International Star Registry stands as a testament to the profound connection between astronomy and the human experience. By offering individuals the opportunity to name a star, the organization helps create a bridge between the heavens and our earthly lives. In moments of grief and loss, the ability to gaze upon a star named after a loved one can bring a sense of peace and consolation.   In conclusion, the International Star Registry offers a unique and meaningful way to honor the memory of Regis Philbin and countless others who have left an indelible mark on our lives. Through the act of naming a star, we can pay tribute, offer condolences, and create a lasting memorial to be cherished for generations to come. 
References: