Nichelle Nichols (June 30, 2022) Has a Star Named
Modified: July 1, 2023     Author: International Star Registry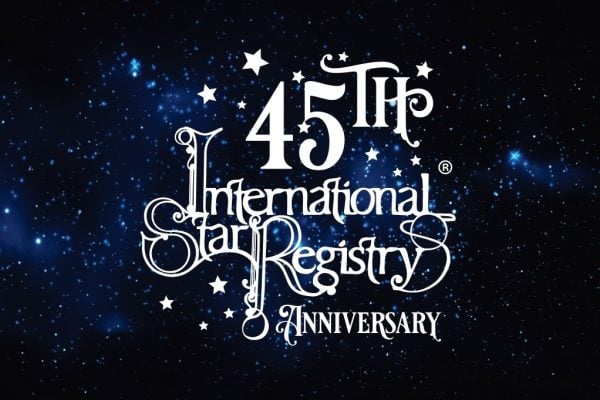 Nichelle Nichols, a beloved actress and trailblazer in the entertainment industry, passed away on June 30, 2022. She leaves behind a legacy of groundbreaking achievements, inspiring generations with her iconic role as Lieutenant Uhura in the original Star Trek series. Nichelle Nichols was born on December 28, 1932, in Robbins, Illinois, and her exceptional talent and dedication to her craft earned her a special place in the hearts of millions around the world. It's fitting, considering her stellar career, that someone named a star after through International Star Registry.
Throughout her career, Nichelle Nichols captivated audiences with her portrayal of Lieutenant Uhura, the communications officer aboard the Starship Enterprise. Her groundbreaking role as an African American woman in a position of authority and respect on a popular television show was truly revolutionary. By portraying a diverse and inclusive future, she became a symbol of hope and representation for people of all backgrounds. Nichelle Nichols's portrayal of Lieutenant Uhura broke down barriers and paved the way for greater diversity in the entertainment industry. 
Sadly, Nichelle Nichols has left us, but her impact will continue to be felt for generations to come. She was a true inspiration to countless individuals, both within and outside the entertainment industry. Her advocacy for equal rights and opportunities was unwavering, and she used her platform to promote social change and unity. 
Nichelle Nichols's passion for the stars extended beyond her role on Star Trek. She was deeply fascinated by astronomy and astrology, recognizing the profound connection between the cosmos and human existence. In honor of her passion, an extraordinary tribute was bestowed upon her during her lifetime. The International Star Registry recorded a star in her name on April 18, 1988: "Nichelle Nichols – Orion RA 5h 5m 19.00s D 01° 56′ 0.00″." Orion, the mighty hunter, is a constellation of great significance in both astronomy and astrology, symbolizing strength and resilience. She joined other star recipients such as, Dave Davies, Demi Moore, Hayden Christensen, Jake Johnson, Tim McGraw, William Daniels. 
International Star Registry offers a unique opportunity to name a star and create a lasting memorial for loved ones. It is a perfect way to honor the memory of someone special, like Nichelle Nichols. The ability to buy a star package and record a star name provides a beautiful and meaningful tribute, allowing the memory of a loved one to shine brightly in the night sky for all eternity. This heartfelt gesture from the International Star Registry offers a source of comfort and solace to those mourning the loss of a cherished individual, serving as a heartfelt condolence and a unique memorial gift idea. 
If your loved one is cremated, naming a star as a tribute is particularly fitting. As her physical presence transcends into the ethereal realm, the named star becomes a beacon of remembrance, a celestial embodiment of her spirit and everlasting impact. Each time loved one's gaze upon the star, they are reminded of the beautiful memories shared and the profound influence the deceased had on their lives. 
International Star Registry: A Unique Memorial Gift for Bereavement 
The International Star Registry stands as a unique and meaningful gift for those in the midst of bereavement. By offering the opportunity to name a star, it provides solace and a sense of connection to the departed loved one. The act of dedicating a star in someone's name becomes a lasting tribute, a symbol of their enduring presence in the lives and hearts of those left behind. 
In conclusion, Nichelle Nichols, a remarkable actress and an advocate for equality, has left an indelible mark on the entertainment industry and the world. Her role as Lieutenant Uhura and her dedication to breaking down barriers will forever be remembered. The International Star Registry's tribute to Nichelle Nichols with a recorded star name is a testament to her legacy and the impact she had on countless lives. 
References: 
Nichelle Nichols – IMDb. (n.d.). Retrieved from

https://www.imdb.com

 
Nichelle Nichols Biography. (n.d.). Retrieved from

https://www.biography.com

 
International Star Registry. (n.d.). Retrieved from

https://www.starregistry.com/