Leonard Nimoy (1931-2015) - A Star That Continues to Shine
Modified: July 1, 2023     Author: International Star Registry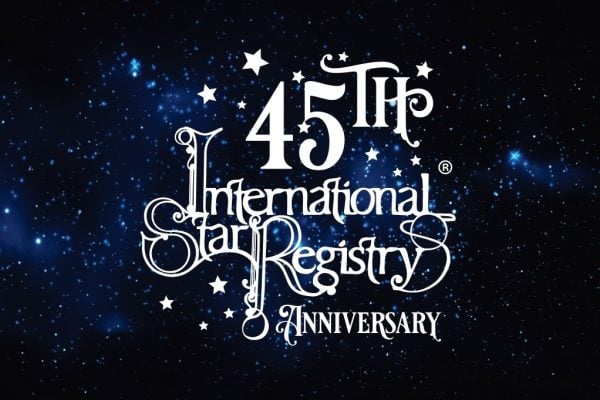 Leonard Nimoy, the beloved actor known for his iconic portrayal of Mr. Spock in the original Star Trek series, passed away on February 27, 2015, at the age of 83. Nimoy's death marked a profound loss for his family, friends, and legions of fans who had been captivated by his talent, charisma, and his embodiment of one of science fiction's most enduring characters.  Born on March 26, 1931, in Boston, Massachusetts, Leonard Nimoy began his artistic journey at a young age, honing his skills in theater and exploring various roles before he made his breakthrough as the half-Vulcan, half-human Spock. Nimoy's portrayal of Spock, with his trademark Vulcan salute and logical demeanor, captivated audiences worldwide and became an iconic symbol of the Star Trek franchise.  Beyond Star Trek, Nimoy's career spanned decades, during which he excelled in numerous artistic endeavors. He directed successful films such as Star Trek III: The Search for Spock and Star Trek IV: The Voyage Home, showcasing his talents both in front of and behind the camera. Nimoy's contributions to the entertainment industry were recognized with multiple awards and accolades, including an Emmy nomination for his portrayal of Spock and a star on the Hollywood Walk of Fame. 
Following his passing, Leonard Nimoy was laid to rest in a private ceremony at Hillside Memorial Park in Los Angeles, California. Hillside Memorial Park has long been a respected resting place for many notable figures from the entertainment industry.  During Leonard Nimoy's lifetime, a star in the Monoceros constellation was officially recorded as a gift purchased through International Star Registry. This unique tribute named after him is located at Monoceros RA 6h 51m 50.00s D-07° 20′ 0.00″. Monoceros, often referred to as the Unicorn, is a constellation rich in celestial wonders, visible primarily in the northern hemisphere. This connection to the cosmos symbolizes Nimoy's enduring legacy and his exploration of the mysteries of the universe through his portrayal of Spock. 
International Star Registry provides a meaningful way to remember and pay tribute to loved ones who have passed away. By naming a star after someone, individuals can create a lasting memorial that transcends earthly boundaries. Offering the ability to "record a star name" rather than merely look up to the night sky, the International Star Registry ensures that each star dedication is unique and personalized.  The idea of commemorating a loved one with a star serves as a poignant reminder of the vastness and beauty of the universe. It evokes a sense of awe and wonder, tying together themes of astronomy and astrology. International Star Registry's commitment to providing the opportunity to buy a star package as a memorial gift idea offers solace and comfort during times of loss, providing a unique and heartfelt way to express condolences and pay tribute to those who have passed away.  In the case that a loved one is cremated; a named star becomes an especially fitting tribute. Just as the stars shine eternally in the night sky, the memory and spirit of the departed continue to radiate and touch our lives. Naming a star through International Star Registry becomes a symbol of remembrance, a tangible connection to the vastness of the universe that reflects the profound impact and enduring legacy of the departed. 
International Star Registry serves as a unique and meaningful bereavement gift, providing a lasting tribute to honor the memory of loved ones. Through the act of naming a star, individuals can express their condolences and create a heartfelt memorial that will continue to shine brightly, guiding us through the darkest of nights.  In conclusion, Leonard Nimoy's passing left an indelible void in the hearts of his fans worldwide. Yet, his memory and legacy endure, much like the stars in the night sky. Through the International Star Registry's ability to name a star, we can celebrate the life and contributions of our loved ones, forever memorializing a star that continues to shine. 
References: