Erin Moran (October 18, 1960 – April 22, 2017) Has a Star Named
Modified: July 1, 2023     Author: International Star Registry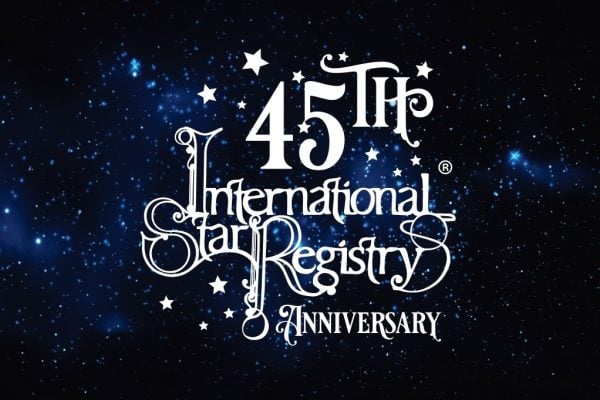 Erin Moran, beloved actress known for her role as Joanie Cunningham in the popular television sitcom "Happy Days," passed away on April 22, 2017. Her untimely death left her family, friends, and fans heartbroken, as they mourned the loss of a talented performer who had touched the lives of many.  Born on October 18, 1960, in Burbank, California, Erin Marie Moran began her acting career at a young age. Her talent and charisma quickly caught the attention of industry professionals, leading her to secure the iconic role of Joanie Cunningham on "Happy Days." The show, which aired from 1974 to 1984, became a cultural phenomenon and launched Moran into the spotlight.  One other big spotlight, Is the actual star named after he in the constellation Cygnus, through International Star Registry.
Throughout her career, Moran's portrayal of Joanie Cunningham endeared her to audiences worldwide. Her bubbly personality and infectious laughter brought joy to countless viewers, who eagerly followed the adventures of the Cunningham family. Moran's talent extended beyond television, and she also appeared in various other projects, including guest roles on popular shows such as "The Love Boat" and "Murder, She Wrote." 
Erin Moran's contributions to the entertainment industry will forever be cherished. Her natural talent, coupled with her dedication and professionalism, set her apart as a remarkable actress. Her memorable performances and unforgettable charm will continue to inspire aspiring actors for generations to come.  On April 27, 2007, Erin Moran received a named star from  International Star Registry in the constellation Cygnus. The star, officially recorded as "Erin Moran," can be found at coordinates RA 21h 2m 52.82s, D 44° 55′ 43.25″. Cygnus, also known as the Swan or Northern Cross, is a prominent constellation in the northern sky. According to both astronomy and astrology, Cygnus holds deep symbolism related to beauty, grace, and transcendence, making it a fitting celestial tribute for Erin Moran's luminous spirit. Others with stars named in Cygnes are, Hilary Devey, Kim Woodburn, Kirstie Allsopp, Mary Portas, and Tom Petty.
The International Star Registry offers individuals the opportunity to name a star and buy a star package as a meaningful condolence and memorial gift. It provides solace and comfort to those grieving the loss of a loved one, offering a unique way to commemorate their memory. By dedicating a star in honor of Erin Moran, her admirers can forever gaze upon the heavens and be reminded of her enduring presence.  International Star Registry stands as a testament to the power of love and remembrance. As a cherished bereavement gift, it offers a tangible connection to the celestial realm, providing comfort during times of grief. The ability to name a star in honor of a departed loved one allows family and friends to find solace in the vastness of the universe and serves as a lasting reminder of the impact their presence had on Earth. 
In conclusion, International Star Registry presents a unique and touching memorial gift idea for those who have experienced loss. Naming a star, such as the one dedicated to Erin Moran, allows individuals to express their condolences and pay tribute to the memory of a beloved individual. The act of recording a star name through International Star Registry not only honors their life but also creates a legacy that transcends time and space.  Amid grief, finding ways to remember and celebrate the life of a departed loved one is essential.  International Star Registry offers a powerful avenue for healing and remembrance. By purchasing a star package, or gifting a memorial tribute, friends and family can express their condolences in a truly extraordinary way. 
References: