Jerry Lewis (March 16, 1926 – August 20, 2017) Has a Star Named
 Modified: July 1, 2023     Author: International Star Registry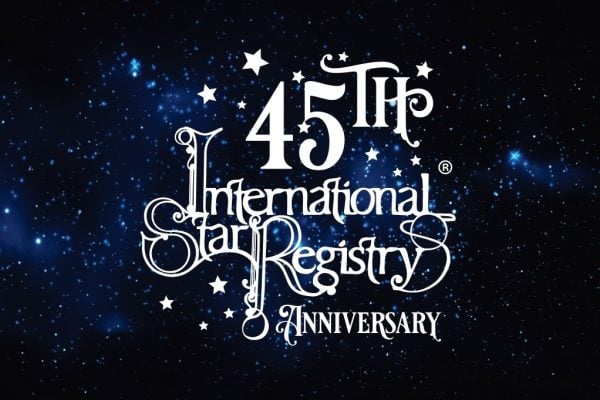 Jerry Lewis, a legendary comedian, actor, and philanthropist, brought laughter and joy to millions around the world. Jerry Lewis left us on August 20, 2017, leaving behind an incredible legacy and a void that can never be filled.  Born on March 16, 1926, in Newark, New Jersey, Jerry Lewis began his remarkable career at a young age. He rose to prominence as one-half of the comedy duo "Martin and Lewis," alongside Dean Martin, captivating audiences with their quick wit and infectious charm. Together, they became one of the most successful and beloved comedy teams in the history of entertainment.  Throughout his career, Jerry Lewis showcased his immense talent not only as a comedian but also as a versatile performer. He starred in numerous films, including "The Nutty Professor," "Cinderfella," and "The Bellboy," which further solidified his status as a comedic genius. Lewis's unique blend of physical comedy, slapstick humor, and heartfelt performances endeared him to fans of all ages.  Beyond his contributions to the entertainment industry, Jerry Lewis was also a dedicated humanitarian. He devoted his time and energy to raising funds for the Muscular Dystrophy Association (MDA) through his annual Labor Day telethon, which became an iconic event for over four decades. Lewis's efforts in fighting muscular dystrophy and improving the lives of those affected by the disease will always be remembered. Appropriately, someone honored him by naming a star after him in the constellation Lyra.
Jerry Lewis's remarkable achievements and his impact on the world of entertainment will forever be cherished. As we bid farewell to this beloved icon, it is important to reflect on the joy he brought into our lives and the countless smiles he elicited through his work.   Recognizing his passion for spreading laughter and his love for the stars, someone chose to record a star name in honor of Jerry Lewis through the International Star Registry.  The star named after Jerry Lewis is in the constellation Lyra, with coordinates RA 18h 18m 14.00s and D 44° 51′ 0.00″. others with stars named in the Lyra constellation include, Debra Hill, George & Gracie Burns, Janet Leigh, Vanessa Angel, and Vivian Campbell.
Lyra, a small constellation in the northern hemisphere, holds great significance in both astronomy and astrology. In mythology, Lyra represents the lyre of Orpheus, the legendary musician of ancient Greek folklore. This connection to music and creativity resonates with Jerry Lewis's own artistic pursuits and his ability to touch people's hearts through his performances.  International Star Registry offers a unique opportunity to memorialize loved ones by naming a star after them. This special gesture serves as a lasting tribute, allowing us to honor their memory and gaze up at the night sky, knowing that their spirit shines brightly among the stars. Buying a star package from International Star Registry can be a meaningful memorial gift, and can be a thoughtful way to offer condolences, or a fitting tribute to someone who has been cremated. 
International Star Registry understands the importance of commemorating loved ones in a personal and meaningful way. By offering the opportunity to name a star after someone, they provide a unique and enduring memorial gift option. This act not only brings comfort to those left behind but also creates a beautiful connection between the heavens and the cherished memories we hold dear.  In conclusion, the passing of Jerry Lewis marks the end of an era in the world of comedy and entertainment. His remarkable talent, humanitarian efforts, and the joy he brought to countless lives will forever be remembered. International Star Registry offers a unique and enduring way to honor the memory of loved ones, providing solace and a lasting tribute in the form of a named star. Let us remember Jerry Lewis's legacy and find comfort in the thought that his light will continue to shine among the stars. 
References: