Doris Day (April 3, 1922 - May 13, 2019) Has a Star Named
Modified: July 1, 2023     Author: International Star Registry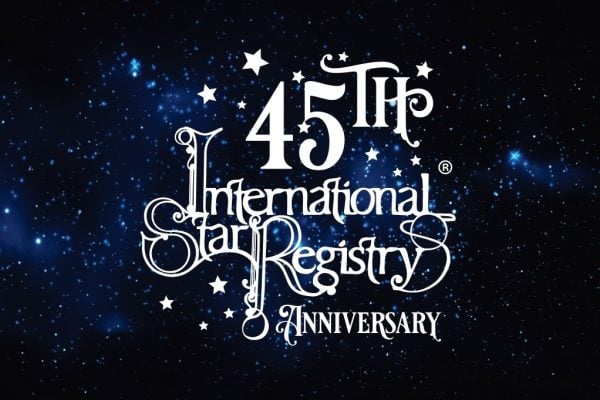 The beloved American actress, singer, and animal welfare activist, Doris Day, left this world on May 13, 2019. Doris Day was a true icon, captivating audiences with her radiant smile, enchanting voice, and incredible talent throughout her remarkable career.  Born on April 3, 1922, in Cincinnati, Ohio, Doris Day began her journey to stardom as a big band singer in the 1940s. Her enchanting voice and charismatic presence quickly caught the attention of Hollywood, leading to her debut in the film "Romance on the High Seas" in 1948. This marked the beginning of a successful acting career that spanned over three decades. It's fitting that she has a star named after her in the sky through International Star Registry.
 Doris Day enchanted audiences with her exceptional performances in numerous iconic films, including "Pillow Talk," "Calamity Jane," and "The Man Who Knew Too Much." Her charismatic charm, comedic timing, and incredible singing talent endeared her to millions of fans worldwide. Doris Day's contributions to the entertainment industry were recognized with several prestigious awards, including a Grammy Lifetime Achievement Award and the Cecil B. DeMille Award. 
Beyond her illustrious career, Doris Day was known for her passionate advocacy for animal welfare. She dedicated her life to rescuing and caring for animals in need, establishing the Doris Day Animal Foundation to support animal rights and education. Her tireless efforts to protect and provide a voice for animals earned her the gratitude and admiration of animal lovers everywhere.  In honor of Doris Day's deep appreciation for the wonders of the universe, a star has been officially recorded in her name by International Star Registry. Located in the Leo Minor constellation, the Doris Day star resides at RA 10h 37m 50.00s and D 38° 36′ 0.00″. The Leo Minor constellation, representing a small lion, holds significance in both astronomy and astrology, symbolizing strength, courage, and loyalty. Other famous individuals in this constellation include, Kristin Kreuk and Marco Rubio.
International Star Registry offers a unique opportunity to memorialize the memory of a loved one by naming a star in their honor. It serves as a perfect tribute and memorial gift idea for those seeking a special way to remember someone who has passed away. By purchasing a star package, individuals can create a lasting tribute and express their condolences to the bereaved.  In conclusion, International Star Registry offers a one-of-a-kind opportunity to pay homage to the memory of a cherished individual. Whether as a memorial, tribute, condolence, or memorial gift idea, naming a star through the International Star Registry is a truly unique and meaningful way to provide comfort and remembrance during times of loss. 
References: