Make This First Mother's Day Extra Special with the Perfect Gift!
Modified: July 1, 2023     Author: International Star Registry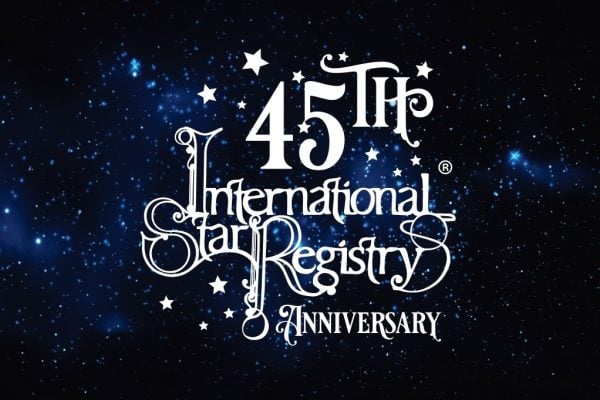 With Mother's Day just around the corner, what could make this special day even more meaningful? Star Naming can be a wonderful surprise for a mother looking up to the stars, as she will be able to find her own name amongst them.  
An elegant piece of engraved sterling silver jewelry with a heartfelt customization can take any gift up a notch and ensure that this Mother's Day stands out from the crowd. No matter which one you go for, any of these is sure to bring happiness to a mother on this special occasion. 
What Is Mother's Day? 
Mother's Day is an annual celebration honoring mothers and celebrated in many countries around the world. It occurs on different days depending on the country, but typically falls on the second Sunday of May in the United States. The holiday has been celebrated since ancient times as a way to honor motherhood and is still widely observed today. 
The tradition of celebrating Mother's Day began in the United States in 1908 when Anna Jarvis, a social activist and daughter of Ann Reeves Jarvis, organized the first official Mother's Day celebration. Today, it is celebrated around the world to honor and recognize mothers for their love and sacrifices. 
Finding just the right gift for your mom is no small task. Show your mom just how much you appreciate her with a special and thoughtful gift for Mother's Day this year. Whether you're shopping for an early bird or last-minute shopper, there are plenty of unique gifts available to show your mother how much she means to you. 
Why Is It Important to Make This First One Extra Special? 
Your first Mother's Day is an especially important occasion to commemorate the bond between mother and child. This special day is a great opportunity to show the new mom how much you appreciate her, with a unique gift that celebrates this milestone. Whether she is already a seasoned vet in the mom world or heading into her first baby steps, there are plenty of gift ideas to make this first Mother's Day special. 
Great Gifts for Mother's Day 
Star Naming 
Treat the special mom in your life with the ultimate gift this Mother's Day – Name a Star  with Star Registry®! This is a one-of-a-kind gift that will last forever and be seen throughout eternity. With this memorable present, she can share her star with anyone who wishes to admire it. This gift will be a lasting symbol of your love and appreciation that she can cherish for years to come. 
Star Registry® has been in business since 1979, and maintains the only published listing of named stars, which is registered with the U.S. Copyright Office. giving customers the opportunity to name stars in the sky and honor loved ones with this unforgettable present.  
The process is simple: choose a constellation, complete the order form and receive a personalized gift package in the mail. This includes a full-color parchment certificate of authenticity and a sky chart with the stars' name on it!  
It doesn't matter if it's for your mother, sister, friend or grandmother – Star Registry® is the perfect way to show her how much she means to you. It doesn't have to be her first Mother's Day either; this gift is timeless and appropriate for any occasion. 
Photographic Sky Image – The Perfect First Mother's Day Gift 
Show Mom just how much you care this first Mother's Day by getting her a uniquely special gift. Mom deserves to be celebrated for all she does and with personalized gifts like these, it's easy to make her first Mother's Day special.  
This one-of-a-kind gift can come with an image of the night sky of the star named after her. Our sophisticated technology safely processes and stores your data, so you can trust us with your information and enjoy a unique, custom-made gift. Give Mom the gift of memories this Mother's Day and make it extra special for her first year as a mom. 
We understand that there are many gift ideas out there for new moms, but none as special and unique as a star. Show mom your appreciation and love with this ultimate first Mother's Day gift!  So, what are you waiting for? Give her something she'll never forget today!  Don't let this special day pass without getting her something truly unforgettable.   
FAQ
Q: What constellation Should I use for My Mother?
A: That is entirely up to you! You can choose one of the constellations on this list.  
Q: How Long Does It Take to Receive My Gift Package?
A: Your gift package will be shipped within 1-2 business days. Once your order has been processed, you will receive an email with tracking information.  
Q: Is Star Registry® A Legitimate Business?
A: Yes! We are a member of the Better Business Bureau and have been in business since 1979. 
Final Words: 
Make this first Mother's Day extra special and surprise your mom with an unforgettable gift she won't be expecting. With the wide selection of unique gifts available, it only takes a few clicks to find something truly meaningful. Star Registry® offers a wonderful selection of star naming packages that make the perfect present on this very special day.  Don't let this Mother's Day pass without getting her something truly unforgettable. Get your star today and make this first Mother's Day one to remember!