Perfect College Graduation Gifts for Her That She'll Love
Modified: July 1, 2023     Author: International Star Registry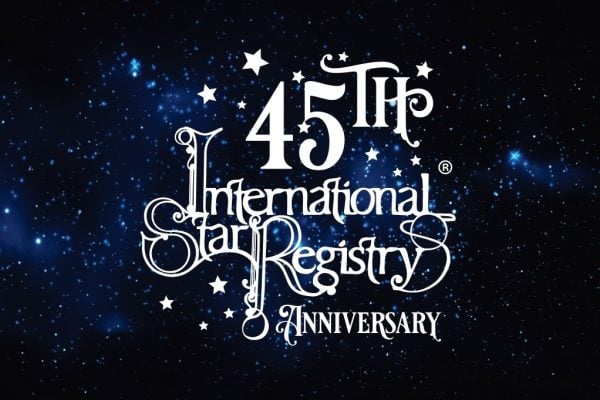 It's your daughter's college graduation day and you want to give her a gift that celebrates her hard work. But what kind of college graduation gift should you get for the special girl in your life? Star naming with personalized calligraphy, or engraved sterling silver jewelry are just a few of the exciting options available to make her day even more special at International Star Registry (ISR). How do you decide what piece of timeless memorabilia she should cherish? 
College Graduation Day and the Importance of Choosing a Meaningful Gift 
It's only natural that when a special occasion such as college graduation rolls around, we want to show our loved ones how proud and excited we are for them. One of the best ways to do this is by giving them a thoughtful gift that celebrates their achievements and marks an important occasion. It can be difficult to choose at times, as you want to give them something that will be meaningful and show how proud you are of their accomplishments. 
Choosing the perfect college graduation gift is a great way to show your loved one how proud and happy you are for them. Graduation marks an important milestone in someone's life, and it should be celebrated with an appropriate gift.. 
If you're looking for something special to give your loved one on their college graduation day, here are some ideas for perfect college graduation gifts for her that she'll love: 
Perfect Gifts for College Graduates  
Naming a star is an amazing gift to recognize the hard work and dedication of a college grad. International Star Registry has been in business since 1979, making it the oldest company and the one that celebrities turn to when naming a star. With the International Star Registry, you can give your graduate the honor of having their own personal star named after them. Each package comes with an authentic International Star Registry certificate, along with a star chart and constellation guide to help them find the exact location of their star in the night sky. The newly named star is recorded in the only published listing of named stars, Your Place in the Cosmos, which is registered with the U.S. Copyright Office. 
The Custom Star Kit comes unframed and includes the International Star Registry certificate and star chart to help find the location of their star. The Deluxe and Ultimate frames add an extra special touch to the gift by framing both the certificate and personalized star chart in elegant metallic frames. Whether you choose to go with the unframed option, or a framed one, the graduate will be overjoyed with this unique and special present. 
Handwritten Calligraphy 
Calligraphy adds a personal and timeless touch to any gift. Its elegant style adds class and sophistication to the piece, making it a perfect choice for celebrating a special occasion like graduating from college. To ensure that your calligraphy is of the highest quality, we use experienced artists who have received extensive training in this art form. 
Handwritten calligraphy looks best when the letters are written in a mixture of the upper and lower case. This gives them a more consistent appearance with an even flow of lines, curves, and swirls that bring out their beauty. 
Personalize It 
When it comes to giving a meaningful present, personalization can add an extra special touch. When you give your graduate a star package, you have the option of giving them something truly unique by having their name written in calligraphy. 
This will be displayed on their certificate alongside the date of dedication and the telescopic coordinates of the star. It's a wonderful way to show them how much you care about their special day! Additionally, if you're looking for another way to make your gift extra personal, we also offer engraving services for additions to your package. 
Giving your graduate the perfect gift is a wonderful way to show them how proud you are of their accomplishment. Our calligraphy and engraving services make it easy for you to give them something that's truly one-of-a-kind! 
Engraved Sterling Silver Jewelry 
Give that special someone a timeless addition to her jewelry collection with any of these elegant, engraved sterling silver pieces. From necklace pendants and Tiffany-style bracelets, you can find the perfect piece to commemorate her graduation. Add a personal touch by having it custom-engraved with its own unique meaning!  
For those who appreciate timeless beauty and classic elegance, adding a Tiffany-style bracelet to her wardrobe is the perfect way to show your admiration. This sterling silver bracelet features a custom engraved pendant personalized with her star name and constellation along with its telescopic coordinates. She'll be able to carry a reminder of your love with her wherever she goes. 
No matter what piece of engraved sterling silver jewelry you choose, it will make an unforgettable graduation present that the graduate in your life will love and appreciate. With its timeless elegance, she'll keep it close to her heart always as a reminder of your special bond. 
FAQ
Q: How Can I Make My Gift Extra Special?
A: To make your college graduation gift extra special, consider adding personalized calligraphy or an engraving with a meaningful message. These touches will make the piece even more unique and memorable. 
Q: What Is the Best Way to Show My Pride in Their Accomplishment?
A: The best way to show your pride is by giving them a thoughtful and meaningful gift. Consider getting them something that celebrates their hard work, like a star named with an engraved sterling silver piece of jewelry. These will be timeless reminders of the occasion that they'll cherish for years to come. 
Final Words: 
When it comes to finding the perfect college graduation gift for her, it's important to consider her unique personality and interests. Consider what she loves most about life and use that as a guide when selecting a graduation gift. The best presents are thoughtful, meaningful, and tailored to her specific needs—whether that be something practical or just a nice gesture to show your appreciation and love. No matter what you choose, she will appreciate the time and effort you put into finding something special just for her. With a little bit of creativity and thoughtfulness, you can find the perfect graduation gift that she'll always remember.