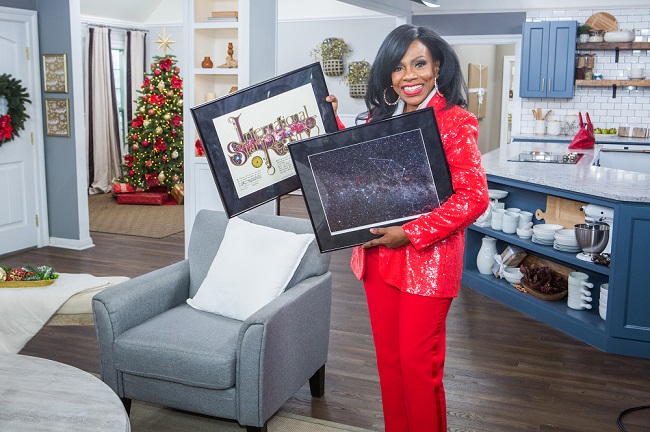 Ms. Sheryl Lee Ralph is shown here holding the International Star Registry gift she received from Crown Media and the Hallmark Channel in 2020.
From her Tony award winning performance in Dreamgirls on Broadway, to Abbott Elementary on television, Emmy Award winning singer and actress Sheryl Lee Ralph has brought intelligent and memorable characters to life for more than 4 decades.
While starring in the original Broadway production of Thoroughly Modern Millie in 2002, she received a Holiday gift brighter than all the lights on Broadway. A star in the constellation Cygnus, the Swan, was name in her honor.
18 years later, while starring in the Hallmark Channel's original movie Christmas Comes Twice International Star Registry was contacted by Crown Media. They requested a star in her name located in the constellation Cassiopeia. She was also kind enough to pose with her beautiful star certificate and photographic sky image, and the folks at Hallmark shared the photos with us.
Sheryl Lee Ralph
December 25, 2002
Cygnus RA 20h 20m 37.84s D 33° 8′ 32.83″
Sheryl Lee Ralph
December 10, 2020
Cassiopeia RA 1h 11m 16.90s D 65° 19′ 52.18″