Governor William F Winter: A Star in Lyra | International Star Registry
Modified: July 1, 2023     Author: International Star Registry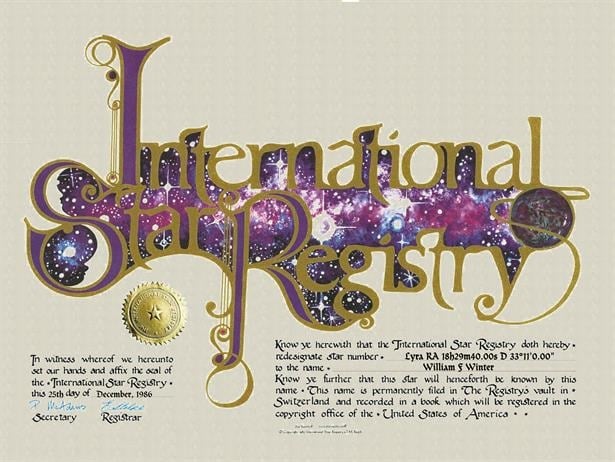 William Forrest Winter was an American attorney and politician who served as the governor of Mississippi from 1980 to 1984. He was born on February 21, 1923, in Grenada, Mississippi, and grew up in nearby Lexington. Winter attended the University of Mississippi and received his law degree from the University of Mississippi School of Law. 
Winter began his political career in the Mississippi House of Representatives, where he served from 1948 to 1956. He was then elected to the Mississippi Senate, where he served from 1956 to 1960. Winter ran for governor of Mississippi in 1967 but was defeated in the Democratic primary by John Bell Williams. He ran again in 1971 but lost to William Waller. 
Winter was elected governor in 1979, defeating Republican Gil Carmichael. During his term as governor, Winter implemented major reforms in education, including the establishment of a statewide kindergarten program, an increased emphasis on early childhood education, and higher standards for teacher certification. He also worked to improve economic conditions in Mississippi, promoting industrial development and improving the state's infrastructure. 
In addition to his political career, Winter was also a well-respected attorney. He was a founding partner of the law firm Watkins, Ludlam, Winter & Stennis (now Watkins & Eager), where he practiced law for over 50 years. 
In 1986, International Star Registry (ISR) recorded a star name in honor of Governor Winter as a gift. The star was recorded under the name "William F Winter" on December 25, 1986, with the following coordinates: Lyra RA 18h 29m 40.00s D 33° 11′ 0.00″. Lyra is a constellation located in the northern hemisphere and is best known for its brightest star, Vega. The constellation was first cataloged by the Greek astronomer Ptolemy in the 2nd century. 
Astronomy and astrology have always been closely related, and the naming of stars has been a tradition for thousands of years. The practice of recording star names is a modern invention, made possible by technology that allows for precise tracking of stars and their coordinates. ISR offers individuals the opportunity to record a star name for their loved ones as a unique and memorable gift. ISR's buy a star package is a popular option for those looking for a special gift for any occasion. 
Governor Winter's legacy as a dedicated public servant and respected attorney continues to inspire Mississippians and Americans alike. The recording of a star in his honor is a testament to his lasting impact on the state and his dedication to improving the lives of its citizens. ISR's unique gift of naming a star after a loved one is a testament to the enduring human desire to reach for the stars and to leave a lasting mark on the world. 
FAQ 
Q. How do I name a star?
A. One can name a star by purchasing a star package from the International Star Registry. The process is simple, and one can choose from various packages available on their website.
Q. Where is Governor Winter's star located?
A. Governor Winter's star is located in the Lyra constellation. Lyra represents the harp.
In conclusion, Governor William Forrest Winter was a remarkable man who dedicated his life to serving the people of Mississippi. His impact on the state continues to be felt today, and his legacy as a champion of education and economic development endures. The recording of a star in his honor is a fitting tribute to his lasting contributions to Mississippi and to the world. ISR's name a star package is a unique and meaningful gift that can be used for any occasion and serves as a reminder of the enduring human spirit of exploration and discovery. 
References: 
"William Winter, Mississippi Governor Who Championed Education, Dies at 97" The New York Times, December 19, 2020

 

"William Winter" Mississippi History Now, February 2002

 

"Lyra Constellation: Facts, Myth, Stars, Deep Sky Objects" Constellation Guide, accessed April 7, 2023

 

"Buy a Star Package" International Star Registry, accessed April