The Big Bang Theory To Be Honored With Its Own Star Pattern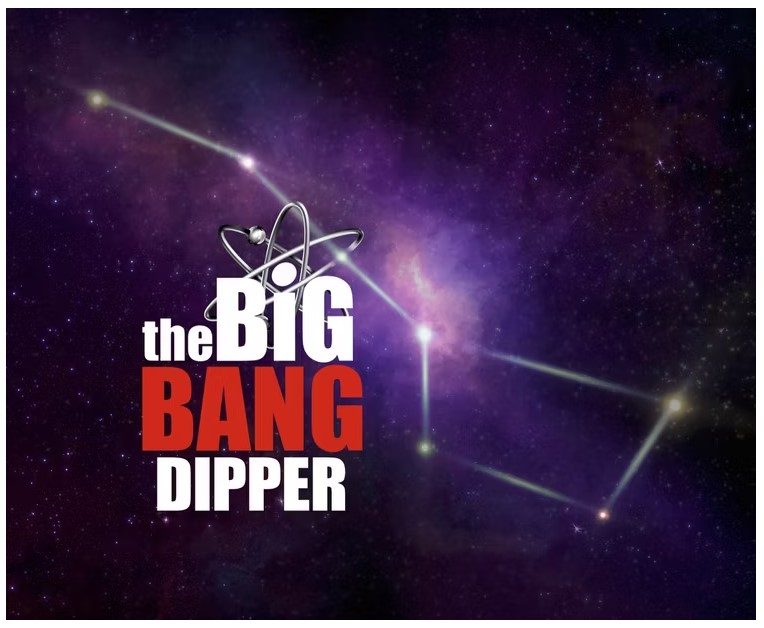 Ahead of the series finale of The Big Bang Theory, the Big Dipper asterism will be renamed The Big Bang Dipper. 
Sheldon, Leonard, Penny, Howard, Raj, Bernadette, Amy and the rest of The Big Bang Theory gang will live on in the stars.
As the hit CBS sitcom approaches the end of its 12-season run, Warner Bros. Television announced that the famous Big Dipper, which is itself a part of the Ursa Major constellation, will be renamed The Big Bang Dipper. The change is made directly from the International Star Registry in an unprecedented move, as this is the first time that an individual or organization has named a constellation.
The Big Dipper is easily one of the most widely recognized grouping of stars in the sky. It consists of seven total stars, and is known for pointing to Polaris, the North Star.
The Big Bang Theory debuted in 2008 and has gone on to have an incredibly successful run counting 12 seasons and 279 episodes. The series will conclude May 16 with a special, one-hour long series finale.
The Big Bang Theory airs Thursdays at 8 pm ET/PT on CBS and will conclude with an hour-long series finale on May 16. The series stars Jim Parsons, Johnny Galecki, Kaley Cuoco, Mayim Bialik, Kunal Nayyar, Simon Helberg and Melissa Rauch.
Read more at: https://www.cbr.com/the-big-bang-theory-big-dipper-star-pattern-renamed/