Star purchased, named after the Richmond RCMP by local non-profit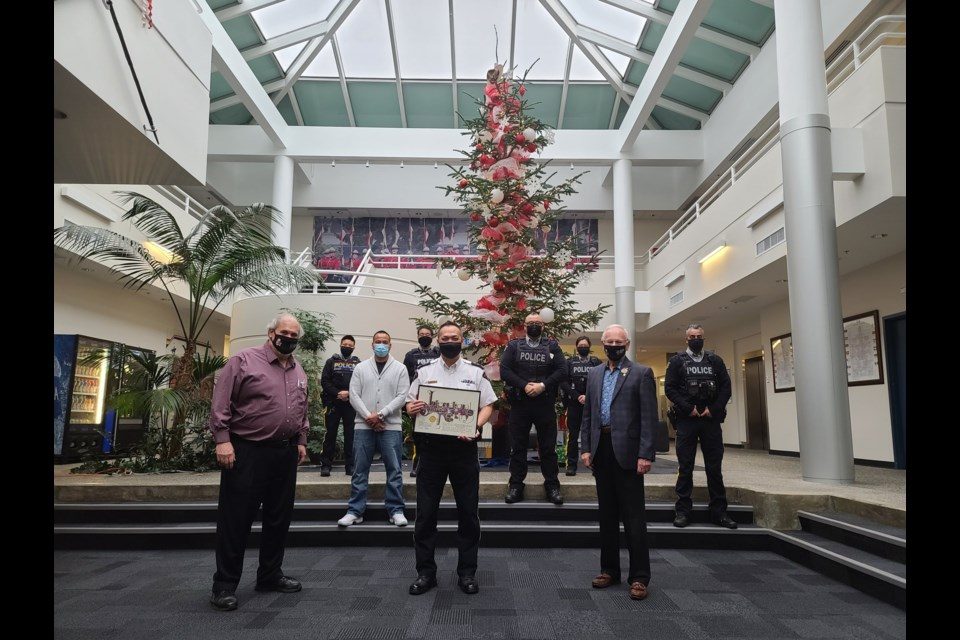 Richmond RCMP gifted 'a star' for their community work. 
A local non-profit took "naming a star" to the next level when it unofficially purchased and named stars after several community organizations including the Richmond RCMP. 
Richmond Cares, Richmond Gives (RCRG) purchased a star for each of their Angel Donors – those who donated a minimum of $10,000 to the annual Richmond Christmas Fund – as a way to recognize them for their contribution to help vulnerable families this holiday. 
Superintendent Will Ng, officer-in-charge of the Richmond RCMP, was joined by fellow officers to deliver the final donations from the annual RCMP toy drive when Ed Gavsie, CEO of RCRG surprised them with the gift on Monday. 
"This was totally unexpected and very humbling," said Ng, adding that the Richmond detachment hosted the annual RCMP toy drive because they "are members of the Richmond community and want to be able to help those in need." 
"Being bestowed with this recognition is an honour and we look forward to continuing to support this worthy cause." Gavsie told the Richmond News each Angel Donor received a star certificate that shows the location of their star and confirms it has been named in their honour. 
"For six years, the RCMP members have organized a toy drive … where literally thousands of toys and thousands of dollars were donated," said Gavsie. "I can't think of anything more appropriate for these 'star' community partners than to have an actual heavenly body named after them." 
The stars were purchased through the Switzerland-based business International Star Registry.