How to Find the Perfect Gift for the Scorpio Man in Your Life?
Modified: July 1, 2023     Author: International Star Registry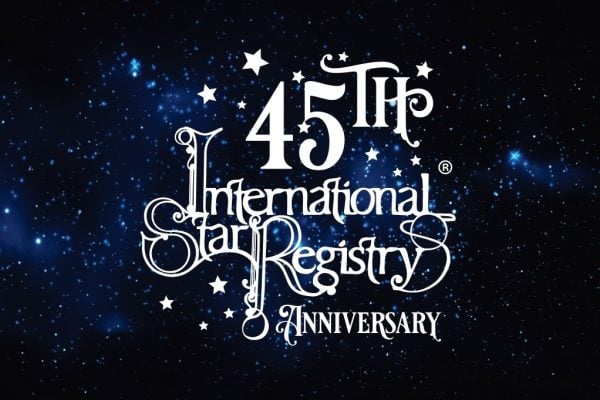 Have you been searching for the perfect gift for the Scorpio man in your life? If so, consider surprising them with a sign from the stars! With Star Naming you can honor him by giving them a star name and certificate of authenticity. 
These heartfelt gifts use astronomical coordinates to identify their very own stars in an unforgettable way! For further personalization, you can also opt for handwritten calligraphy certificates of stars or engraved sterling silver jewelry with his star's coordinates on it. All of these one-of-a-kind gifts are sure to make any Scorpio feel extra special and loved! 
8 Qualities of Scorpio Man That Make Gift-Giving Easier 
When it comes to finding the perfect gift for your Scorpio man, it's important to understand his unique qualities. Scorpio men tend to be deep, intense, passionate individuals who have a vivid inner life and an appreciation for the finer things in life. They are also often drawn to mystery and intrigue, so gifts that evoke these feelings can be particularly meaningful.
Here are 8 qualities of Scorpio men that you should keep in mind when selecting a gift: 
Loyalty – Scorpios value loyalty and commitment above all else, so gifts that emphasize this quality can go a long way.
Intelligence – A Scorpio man is often a highly

intelligent individual

who loves learning and expanding his knowledge. A book or magazine subscription that appeals to his intellectual side can be a great gift option.
Passion – Scorpios tend to have strong passions about the things that matter most to them, so consider gifting something related to one of his favorite hobbies or activities.
Mystery – As mysterious and passionate creatures, Scorpio men often love puzzles and games that require problem-solving skills or involve a bit of mystery.
Sensuality – Scorpios are known for their sensual nature, so gifts such as chocolates, fine wines, fragrant candles, massage oils and other items that evoke romance can be especially meaningful.
Adventure – Scorpios tend to be natural adventurers, so consider gifting something related to his favorite sport or outdoor activity.
Artistic Flair – Scorpio men often have an eye for artistry, so gifting items such as sculptures,

unique jewelry

, handmade pottery or beautiful paintings can be a great way to show your appreciation.
Self-care – Scorpios tend to put their own needs last, so surprise him with something that encourages self-care such as spa treatments, a massage session or tickets to his favorite event.
By keeping these 8 qualities of the Scorpio man in mind, you can find the perfect gift for the special man in your life! 
Perfect Gift Ideas for The Scorpio Man  
Star Naming: Get Creative with Your Gift 
If you are looking for the perfect gift for a Scorpio man, look no further than star naming. Not only will you be giving an incredibly thoughtful and unique gift, but you'll also be contributing to something larger – preserving memories in the night sky! 
When purchasing a Star Kit from International Star Registry, you can choose from a variety of framing options to make your star naming gift even more special. The Custom Star Kit is unframed, while the Deluxe Star Kit includes a framed certificate and the Ultimate Star Kit both frames the International Star Registry certificate and personalized star chart! So, if you're looking for the perfect gift for that special Scorpio man in your life, give the gift of a star to be enjoyed for years to come! 
Photographic Sky Image 
For an additional personal touch to your gift, opt for a Photographic Sky Image. Personalized and individually produced in full color, these High-Resolution Sky Images are printed on Heavyweight Glossy Photo Paper. This stunning Photographic Sky Image is sure to be treasured by the Scorpio man in your life for years to come. 
So, if you're looking for a meaningful and unique gift idea, look no further than star naming and the International Star Registry! With an array of framing options, Star Kits, and Photographic Sky Images available, you can find the perfect gift that will capture a moment in time in the night sky for years to come. 
Tips For Finding the Perfect Gift 
Start by considering Scorpio men's traditional likes and dislikes. Scorpios are known for their intensity, so anything that is powerful, intense or has a hidden meaning will be appreciated. They prefer expensive gifts to those of lesser value, so splurge on something special when shopping for the Scorpio man in your life.

Pay attention to what he already has, as Scorpio men value quality over quantity and appreciate things that are unique and one-of-a-kind. If you're planning on giving him something from his favorite brand or hobby, do some research and make sure it is the latest and greatest model available.

Personalize his gift if you can. Scorpios are drawn to things that have a deep emotional connection, so including a personal note or an

engraved reminder

of your relationship will make the gift even more special.

Think about the experience of giving and receiving the gift. Try to pick something that you can do together, such as tickets to a show or game, a hot air balloon ride, or a special night out.

If you're still in need of inspiration, consider gifting something that symbolizes your relationship, such as an item with his birthstone or one of the symbols associated with Scorpio (eagle, scorpion).

Whatever you choose, make sure it is something that he will appreciate and remember for years to come. After all, the perfect gift is not just about the item itself but also the sentiment behind it.
Final Words: 
Finding the perfect gift for the Scorpio man in your life can be an intimidating task. However, with a little bit of research and attention to his individual qualities, you can find something that is meaningful and unforgettable! We hope this guide has given you some ideas on how to select the right present for your special Scorpio man. From personalized star certificates to symbolic jewelry, there is a gift out there that will make him feel extra special and loved.