Gift Ideas for the Adventurous Sagittarius Woman
Modified: July 1, 2023     Author: International Star Registry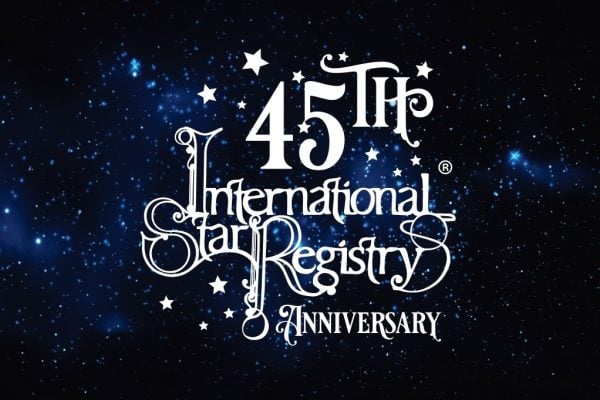 Have you ever considered gifting something unique to the Sagittarius woman in your life? Star Naming, a unique gift where you can name a star for her, is likely to astound her! Or, if you want something more tangible, why not opt for some Handwritten Calligraphy of her certificate or Engraved Sterling Silver Jewelry? All of these gift ideas are sure to bring a special and memorable moment for your friend or loved one. 
7 Qualities of Adventurous Sagittarius Woman 
Free-Spirited: Sagittarius women are incredibly independent, never missing the opportunity to explore new places and people. If you're looking for a gift for an adventurous woman born under this

zodiac sign

, look for something that encourages her free spirit and passion for adventures.
Creative: Sagittarius women have a unique and

creative approach to life,

so the perfect gift for them would be something that reflects this side of their personality.
Adventurous: Adventure-seeking

Sagittarius

women are always looking for their next bold journey or experience, so a great gift would be something to commemorate her last adventure, or something that will fuel her passion for exploration.
Energetic: Sagittarius women are full of energy, so any gift that encourages them to

stay active

or explore the outdoors would be welcomed with open arms.
Positive Attitude: Sagittarius women are optimists and always look for the positive in any situation, even when things don't go as planned. A gift that reflects this attitude would be deeply appreciated and treasured.
Generous Heart: Sagittarius women have generous hearts, so if you're looking for a great gift to give the Sagittarius woman in your life, something that allows her to give back is always a great choice.
Loyal & Loving: Sagittarius women are loyal and loving to those around them, so the perfect gift for them would be something that reflects this side of their personality.
Gift Ideas for the Adventurous Sagittarius Woman 
For the Sagittarius woman who loves adventure, consider gifting her with a star naming package from International Star Registry! When you purchase one of our star packages, she will receive an official certificate that has been featured in movies and television for decades. This makes it an ideal gift – not only will she get to own a piece of the night sky, but her star will also be officially named and recorded by the International Star Registry forever. The new star name will be recorded in the only published listing of named stars in the world, Your Place in the Cosmos. 
In addition to the certificate, you will receive an astrophotography star chart. This is perfect for the Sagittarius woman who loves looking up at the night sky and marveling at its beauty. She can use the star chart to locate her very own star – it's like having a piece of the universe right in her hands! International Star Registry has named over 3 million stars for dignitaries, celebrities, astronauts, and individuals worldwide. When you buy a star package from us, you can be sure that it's an authentic product with a lifetime of memories. She will be able to proudly share the story of her star with friends and family, providing a lifelong conversation starter that is truly out of this world! 
Plus, you can customize the star package to make it an even more special experience for her. Choose a constellation she loves or pick out a location that is meaningful to the two of you. With International Star Registry's star naming packages, the possibilities are endless, and the memories will last forever! 
Handwritten Calligraphy 
Our team of talented and experienced calligraphers will create a unique, hand-lettered certificate for your Sagittarius friend. The custom certificate will feature the date of dedication and the telescopic coordinates of the star. This thoughtful gift is perfect for any adventurous Sagittarius woman. 
The certificate is a work of art in itself, making it an extra special gift that will be treasured forever. Our artists use the highest quality materials and techniques to ensure that each certificate is of the highest quality. We suggest avoiding all capital letters since this can make the calligraphy look uneven. Instead, opt for elegant "old world" lettering which conveys a sense of sophistication and beauty. 
We guarantee that your Sagittarius woman will absolutely love this unique and heartfelt gift. Show her how much you care with a personalized star package, complete with hand-lettered calligraphy! 
Engraved Sterling Silver Jewelry 
Sagittarius women love expressing their individuality with unique and stylish fashion, and there's no better way to do this than with personalized sterling silver jewelry. Whether you choose a necklace or bracelet, these pieces are sure to become the envy of her friends. With an engraved sterling silver design, you can customize the piece with her name, initials or a special phrase that means something to her. She'll be able to wear the piece as a reminder of your thoughtfulness and love for years to come. 
FAQ
Q: What Should I Consider When Choosing a Gift for a Sagittarius Woman?
A: When selecting the perfect gift for the Sagittarius woman in your life, you should consider her unique qualities. Look for items that reflect her free-spirited nature, creativity, and energetic attitude. 
Q: How Do I Make Sure That My Gift Is Special for the Sagittarius Woman?
A: Personalized gifts are always a great way to make sure your gift stands out from the rest. If you can find something that reflects her individual characteristics and captures her adventurous spirit, she'll be sure to love it. 
Conclusion 
Gifting something unique to a Sagittarius woman is an opportunity to show her how much you care and appreciate her. From star-naming packages that let her own a piece of the night sky, to hand-lettered calligraphy and engraved sterling silver jewelry – these gifts are sure to bring a special and memorable moment for your special someone. Show her just how much you care with a thoughtfully chosen gift that reflects her free-spirited, creative, and adventurous personality. These gifts will be treasured for years to come as she remembers the thoughtfulness behind them!