Perfect Gift Ideas for The Aries Woman in Your Life
Modified: July 1, 2023     Author: International Star Registry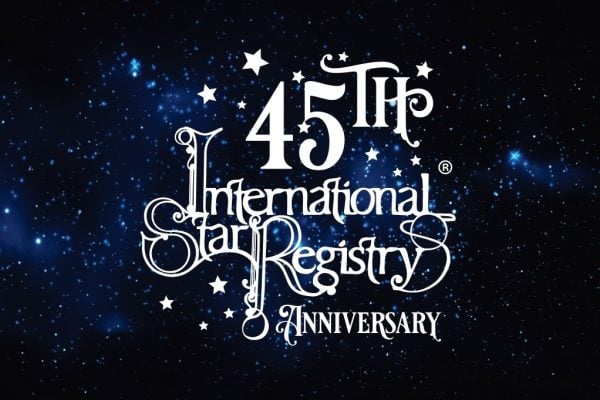 Have you ever considered the perfect gift for the Aries woman? If you're looking for something special, why not try Star Naming with Handwritten Calligraphy or Engraved Sterling Silver Jewelry?  
Star Registry® allows you to name a real star in her honor with a beautiful keepsake certificate.  
Handwritten Calligraphy takes an ordinary card into a special masterpiece that will remind her of how much you care. Lastly, timeless Engraved Sterling Silver Jewelry is sure to make a lasting impression with its simple sophistication and exquisite craftsmanship. Each thoughtful idea is guaranteed to bring out her inner sparkle! 
8 Qualities Of Aries Woman  
The Aries woman is an independent, determined, and passionate individual with a unique blend of qualities. She will conquer anything that comes her way and loves to be challenged. Here are 8 key traits of the Aries Woman: 
Ambitious: Aries loves to take on big challenges, and she will always push herself to succeed. She is an individual who is constantly striving for more in life and can accomplish anything she puts her mind to.
Confident: She knows exactly what she wants out of life and isn't afraid to go after it. She accepts herself for who she is and has a strong sense of self-worth that makes her stand out from the crowd.
Honest: Aries loves to keep things real and isn't afraid to speak her mind. She will never sugarcoat anything or lead anyone on just to make them feel better, but she will always be there for support.
Loyal: Aries has a strong sense of loyalty and is always willing to lend a helping hand. She will never turn her back on anyone in need and will go out of her way to make sure those she cares about are looked after.
Creative: This is an individual who loves to express herself through creative outlets. She is often drawn to art,

music, and fashion

and has a unique

sense of style.
Passionate: Aries is a very passionate person who puts her whole heart into everything she does. She loves deeply and fiercely, and when she believes in something, she will fight for it until the end.
Adventurous: This is an individual who loves to explore and try new things, always looking for a thrill or some sort of new experience. She takes risks and isn't afraid of failure, knowing that she can learn something from every situation.
Independent: Aries doesn't need anyone to do things for her and can handle any situation on her own. She's confident in her ability to think quickly and make decisions without anyone else's help.
If you want to get the Aries woman in your life a gift that she is sure to love, it should reflect one or more of these qualities she has. Keep reading to find out some perfect gift ideas for the Aries woman in your life! 
Gift Ideas for Aries Women 
Star Naming Gift Package 
The perfect gift for an Aries woman is something that shines brightly and stands the test of time, just like her. With a star naming package from the International Star Registry, you can immortalize her in the night sky and give her a unique way to remember your love forever. Our packages come with everything you need to name a star and make it special for your Aries woman. 
The Custom Star Kit is unframed but comes with an International Star Registry certificate as well as a personalized star chart to show the location of her star in the night sky. The Deluxe Star Kit includes a framed certificate so she can see it on the wall anytime she wants. The Ultimate Star Kit is the perfect way to show your Aries woman how much you care. This package includes both a framed certificate and a personalized star chart, as well as a beautiful booklet about the night sky. With this gift, she can display her star in her home or office and be reminded of the special bond you share. 
No matter which star naming package you choose, your Aries woman will love looking up at her star any night of the week. Give her this thoughtful gift today and she'll have something to treasure forever. With the International Star Registry, you can give her something that truly sparkles. Order your star naming package today and let the Aries woman in your life know just how much you care! 
Handwritten Calligraphy for Aries Women 
Our handwritten calligraphy provides a personal touch to any gift. Our staff artists have years of experience in creating beautiful works of art, and they will be able to create something special for the Aries woman in your life. The calligraphed star name you select will be drawn by one of our staff artists, and your certificate will also be personalized with the date of dedication and the telescopic coordinates of the star. This extra personal touch is sure to impress your loved one and show her how much you care. 
So, surprise your Aries woman with a star package with hand calligraphy from International Star Registry today! It's sure to be a gift that is treasured for years to come. 
Final Words: 
No matter what gift you choose for the Aries woman in your life, it's sure to be appreciated and remembered for many years to come. The perfect gift is one that reflects her personality and shows how much you care. With so many options available, you are sure to find something special that she will love. Whether it is a handwritten calligraphy piece or a star package from International Star Registry, your Aries woman is sure to feel extra special when she receives it. Show her how much you appreciate her by giving her something that is truly unique and memorable.