Unique Ideas for the Perfect New Year Gift!
Modified: July 1, 2023     Author: International Star Registry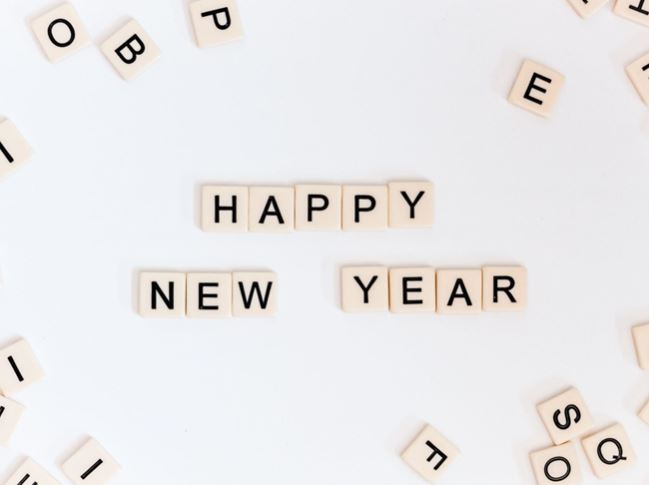 Have you ever considered a unique, truly special present for your beloved loved one to celebrate the New Year? Star naming with Handwritten Calligraphy, and Engraved Sterling Silver Jewelry promise to provide an emotionally resonating gift that will delight any special friend or family member. Give the special people in your life a chance to be truly astounded by these amazing gifts and help them create lasting memories for this New Year! 
New Year Celebrations 
 A new year is an exciting and magical time of the year. It's a time when we look forward to new possibilities, opportunities, and joys that the upcoming year will bring. As such, it is also a popular time to give gifts to loved ones to express our appreciation and good wishes.  But when it comes to choosing the perfect new year gift, it can be difficult to decide what to get. With many options available, you want to ensure your present is special and memorable. So, if you're stumped on what gift to give this holiday season, here are some unique ideas that will make a lasting impression: 
Unique Ideas for the Perfect New Year Gift! 
Buy A Star Kit! 
A star kit by Star Registry® is the perfect gift for any occasion and makes a great New Year's surprise. Choose from three different options: the Custom Star Kit, Deluxe Star Kit, or Ultimate Star Kit. These kits include everything you need to name a personalized star in the night sky!  The Custom Star Kit comes with a Star Registry® certificate and your personalized star chart to display in your home. It's the perfect gift for someone looking to make an impactful statement without spending too much.  The Deluxe Star Kit is framed and ready to hang on any wall. You get the same Star Registry® certificate and the personalized star chart but with a quality frame. It's perfect for those looking to show off their star in the night sky with a little extra flair!  Finally, the Ultimate Star Kit is the most luxurious of all three options. Your Star Registry® certificate and star chart will be framed and ready to display, making it an amazing gift that will leave a lasting impression.  So, if you're looking for something special to give your loved one this New Year, why not give them the gift of a star? It's sure to be an unforgettable experience and will remind them of your love all year round. Get your star kit today! 
Photographic Sky Image 
This unique and special New Year gift comes with a personalized Sky Image. This photographic illustration is created by combining the renowned astrophotography of Eckhard Slawik and Jürgen Müller's professional artistic photography from the Star Registry®. It will measure 12″x 16″, giving you plenty of room to display your star in all its glory. The heavy-weight glossy photo paper will provide a professional finish, so you can hang it proudly wherever you choose. You'll be surprised by the detail and clarity this photograph offers, creating an eye-catching piece of art your friends and family will surely admire.  But that's not all – each Sky Image also includes several pieces of information about your star. You'll find the exact coordinates of your star and its designation in the sky. This will ensure that you can learn all about the history behind the star you've chosen and bragging rights when it comes time to share the story with friends and family.  So don't be afraid to think outside the box this New Year – you won't find a better or more unique gift than the Star Registry® Photographic Sky Image! It is sure to please, so give your friends or loved ones something special that they can keep for years to come. 
Custom Engraved Sterling Silver Gifts 
Add a special touch to your gift with any of these exquisite, engraved sterling silver jewelry pieces. Choose from a stunning selection of styles, including bracelets, necklaces, and even ornaments. Each piece is hand-crafted from the finest sterling silver and will include the name and telescopic coordinates of your personal star. 
Q.
How Do I Choose the Best New Year Gift?
A: To choose the ideal New Year gift, start by thinking about your recipient's passions, hobbies, and interests. We recommend choosing something unique and meaningful, like naming a star after them. 
Q.
What Should I Consider When Giving a New Year Gift?
A: When giving a New Year gift, be sure to factor in the item's style and its practicality. A thoughtful gift will take into account the recipient's likes and dislikes, as well as their lifestyle and needs. Also, remember your gift's symbolism and select something that expresses whatever feelings you want to convey. Finally, make sure to choose something within your budget and wrap it up with love! 
Q.
Can I Add Custom Messages to My Products from the
Star Registry®
?
A: No, any messages added will be information about your newly named star. You would have to do custom engravings or messages after purchase. 
Final Words: 
No matter what kind of gift you choose for your loved one, the most important thing is that it comes from the heart. When selecting a special new year gift, think about something that will make them feel appreciated and cherished all year long. Show your love, appreciation, and care with a unique and thoughtful present – this will remain in their hearts forever. Let the coming year bring joy and prosperity to your loved ones and make it memorable by gifting something special that will last forever with the Star Registry®! Happy New Year!