Gift Ideas for the Adventurous Aquarius Man
Updated: July 1, 2023     Author: International Star Registry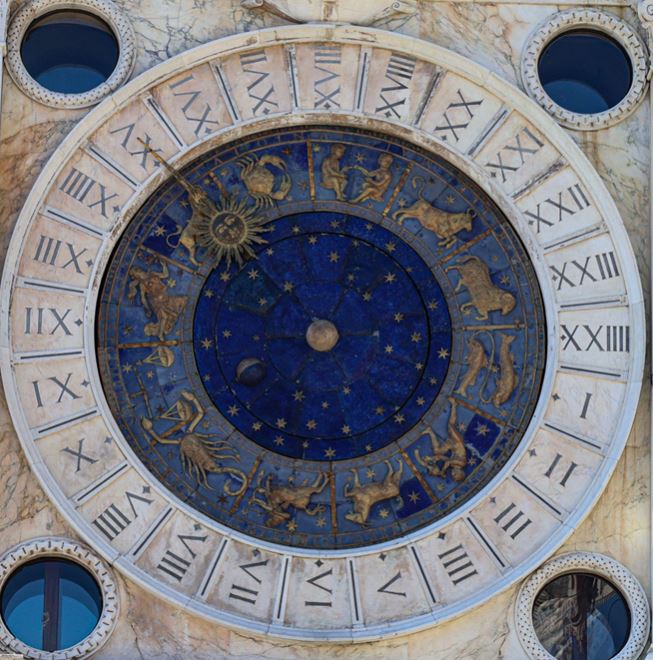 Do you want to give a one-of-a-kind gift to the Aquarius man in your life? From star naming with handwritten calligraphy to engraved sterling silver jewelry, plenty of special presents will make him feel appreciated! Star naming is an especially romantic gift for his star sign, which honors the astrological significance of the zodiac.  Additionally, handwritten calligraphy enhances the beauty of any star-naming gift. Meanwhile, engraved sterling silver jewelry makes a unique statement of your love that you can wear with pride. No matter what you decide, any of these gifts will surely express your sincere affection for this special Aquarius man. 
8 Personality Traits of Aquarius Men 
For anyone looking for the perfect gift for an Aquarius man, it's important to understand his personality. Aquarius is considered a fixed air sign in astrology that stands out due to its creativity and intellect. Here are some of the most prominent traits of the Aquarius man:  
Innovative – An Aquarian will develop creative ideas for the most mundane tasks. He's a perpetual thinker and loves to challenge himself and others.
Intellectual

– They like to engage in deep conversations, debates, and discussions that can last hours on end. Aquarians love knowledge and seek it wherever they go.
Independent – Aquarians don't need validation or approval from anyone to do what they want. They are fiercely independent and love their freedom.
Empathetic – Aquarians are known for their strong sense of justice and fairness. They consider someone else's feelings before deciding, which means they make decisions objectively and fairly.
Quirky – Aquarians have a unique sense of humor that can be quirky, witty, or offbeat. They love to make people laugh and don't take themselves too seriously.
Adventurous – Aquarians are always looking for new experiences, whether it be a new hobby, a trip abroad, or dinner at an exotic restaurant. They get bored quickly and need to do something different every once in a while.
Loyal – Aquarians are incredibly loyal to their friends and family. Once they establish trust with someone, they will go out of their way to help them in any way they can.
Idealistic – Aquarians always look for ways to improve the world and develop innovative solutions to challenging problems. They strongly desire to make a difference in the world around them and strive to create a healthier, more sustainable world.
These traits can help guide anyone looking for the perfect gift for an Aquarius man. Understanding his interests, personality, and lifestyle makes it easier to find the perfect gift that will truly surprise and delight him. 
Gift Ideas for an Aquarius Man 
Star Naming Gift 
An Aquarius man is adventurous and always ready for the next big thing. With a Star Registry® , you can give him a personalized star that will shine in the sky forever to remind him of your thoughtfulness. This unique gift will remind him of your special bond. Give him a gift that will truly last for years to come.  Star Registry® offers a wide variety of star naming packages, from basic to deluxe, with additional items like a Photographic Sky Image. Plus, they provide high-quality customer service and secure payment options, so you don't have to worry about any details.  Start by perfect star package for your Aquarius man's gift. You can choose a special constellation or even his zodiac sign, so you know it'll be meaningful and special for him.  Once you've chosen his personalized star, International Star Registry will take care of the rest. They have a team of experts who will create a custom gift package in your Aquarius man's name and send you a certificate and documents. 
Heirloom Frame Style 
If you are looking for the perfect gift for the adventurous Aquarius man, consider an heirloom style framed certificate. An Aquarius man is unique and loves to explore, discover and experience new things. An International Star Registry certificate allows him to own his very own piece of the night sky while connecting with its mysteries and beauty. The certificate is a unique and special way of showing appreciation for an Aquarius man's uniqueness. 
Aquarians are the creative, independent Air sign of the zodiac. They embody the element's spirit and like to explore new ideas and concepts. They are also known for their passion for nature and the environment, so what better way to show your appreciation for an Aquarius man than by gifting him with a Star Registry® certificate in an heirloom frame style? The certificate is a unique, one-of-a-kind gift and will be cherished for years. 
Photographic Sky Image of The Star You Name 
Surprise your adventurous Aquarius man with a unique gift – a photographic image of the night sky featuring his personalized star! This special gift will remind him just how special he is and will make him feel like the center of attention.  Aquarius men are creative minds with a zest for life. As an air sign, they possess a lively spirit that seeks out new experiences and loves to explore both the physical world around them and their inner thoughts. They are natural problem-solvers, always looking for ways to make the world healthier and more balanced, making them the perfect candidates for this unique gift idea! 
FAQ
Q: What Makes an Aquarius Man Unique?
A: An Aquarius man is known for his innovative and intellectual nature, as well as his independent spirit, empathy, quirky sense of humor, adventurous nature, and loyalty. He also strongly desires to make a difference in the world around him and strive to create a healthier, more sustainable world. 
Q: How Can I Make Sure That My Gift for An Aquarius Man Is Meaningful?
A: To make sure your gift for an Aquarius man is meaningful, try to find something that will match his unique personality and interests. Consider choosing a gift that incorporates his zodiac sign to make the gift extra special. Lastly, choosing a thoughtful gift that will truly show him how much you care for him is important. 
Conclusion 
Finding the perfect gift for an Aquarius man doesn't have to be a stressful experience. By understanding his personality and what makes him unique, you can easily find something that shows your appreciation for him in a meaningful way. With a little thought and creativity, you can find the perfect gift to show him how much you care. If you're looking for a stellar gift to impress any zodiac lover, check out the Star Registry® today!