Couples & Group Name a Star Kit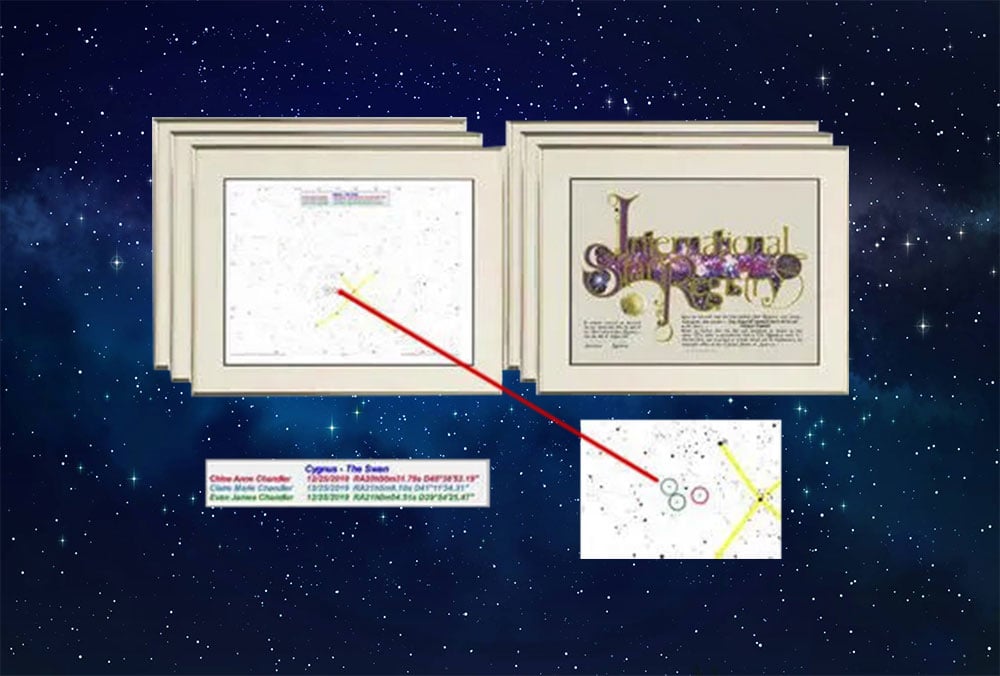 Keep your stars together forever. Name a pair of stars or create a cluster of stars together, it's perfect for sweethearts, families, or groups small and large.  We will name two or more stars near one another so they will always shine together in the sky! Each star will be unique, and the stars will be indicated and circled on the same chart. You can even add a group name, like "The Smith Family" or "Logan's Lasting Love" to the group.  When you buy a star group package, you will receive a complete International Star Registry package for each star!
Starting at $108
Your Group Name a Star package includes:
Each star name will receive a beautiful 12″ x 16″ full color parchment certificate. Every certificate is personalized with the star name, dedication date and coordinates.
A 12" x 16" star chart customized with every star name and dedication date. The location of each star is circled in its own unique color.
A booklet on astronomy written by a professional astronomer with additional sky charts and instructions on how to locate the stars in the sky.
A letter of congratulations or memorial for the recipient.
The new star name will be recorded in the book "Your Place in the Cosmos," which will be registered in the US Copyright Office.
For several stars together, please call (800)282-3333 or email [email protected] for assistance.